John F. O'Connor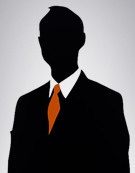 John F. O'Connor
Associate
Barulich Dugoni Law Group, Inc. (650) 645-1647





John O'Connor recently joined Barulich Dugoni as a trusts, estates and tax litigator. Prior to that, he worked at Jackson Jenkins Renstrom LLP as an associate in San Francisco. As an attorney, Mr. O'Connor predominantly deals with probate, trusts, estates and complex civil litigation matters. In this capacity, John provides a range of services to his clients including extensive discovery, motion practice, client reporting, as well as executing overall litigation strategy from the answer of the complaint through negotiation and execution of release documentation.

John O'Connor graduated from UC Hastings School of Law and passed the California Bar in 2012. He is a member of the California Bar Association and the San Mateo Bar Association. He attended Loyola Marymount University where he was student body president and majored in Economics and Philosophy with a minor in Political Science.

Specialties: Litigation, Legal Research and Writing, Discovery, Leadership and Team Management and Government Relations.